You are here
EUISS foresight podcast - Strategy mini-series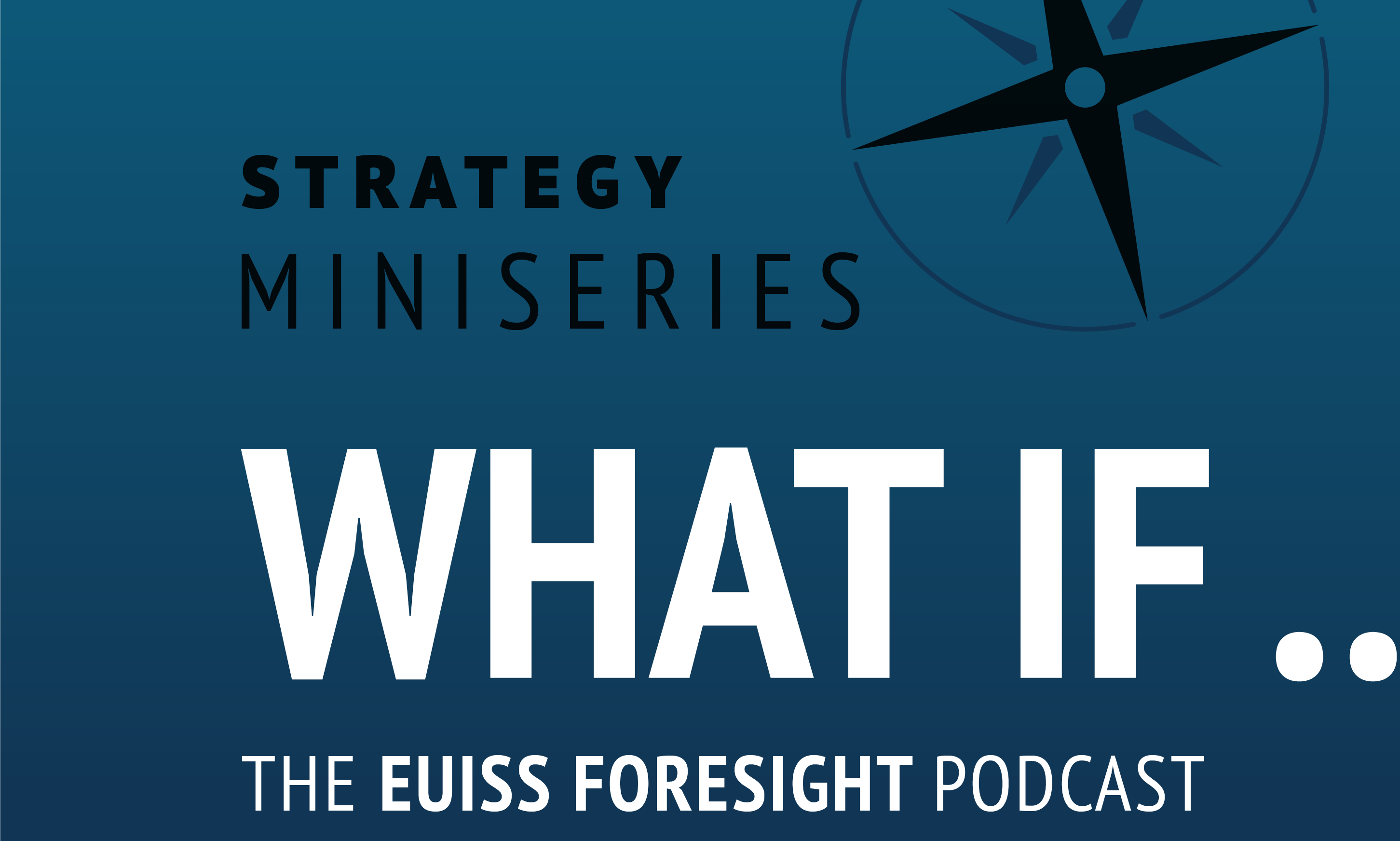 Episode 1: What is strategy?
In this first episode of our miniseries on strategy, EUISS director Gustav Lindstrom explains to Florence Gaub what strategy actually is (and what it is not), how the EU has become more and more strategic in its thinking and actions, and what this all means for the next phase in its strategic trajectory.
Episode 2: What is the Strategic Compass?
In the second episode of our miniseries on strategy, Florence Gaub has two guests: the pen-holder of the Strategic Compass, Jean-Pierre van Aubel, and Daniel Fiott, the Security and Defence editor of the EUISS. They discuss whether the Strategic Compass is, or is not, a strategy, how it is being put together, and why it is important for Europe.
Episode 3: What is strategic foresight?
In this last episode of our miniseries on strategy, Security and Defence editor Daniel Fiott and Florence Gaub discuss strategy and strategic foresight: how are they different, how do they complement each other, and how are both applied to defence matters?