You are here
African Futures 2030 Task Force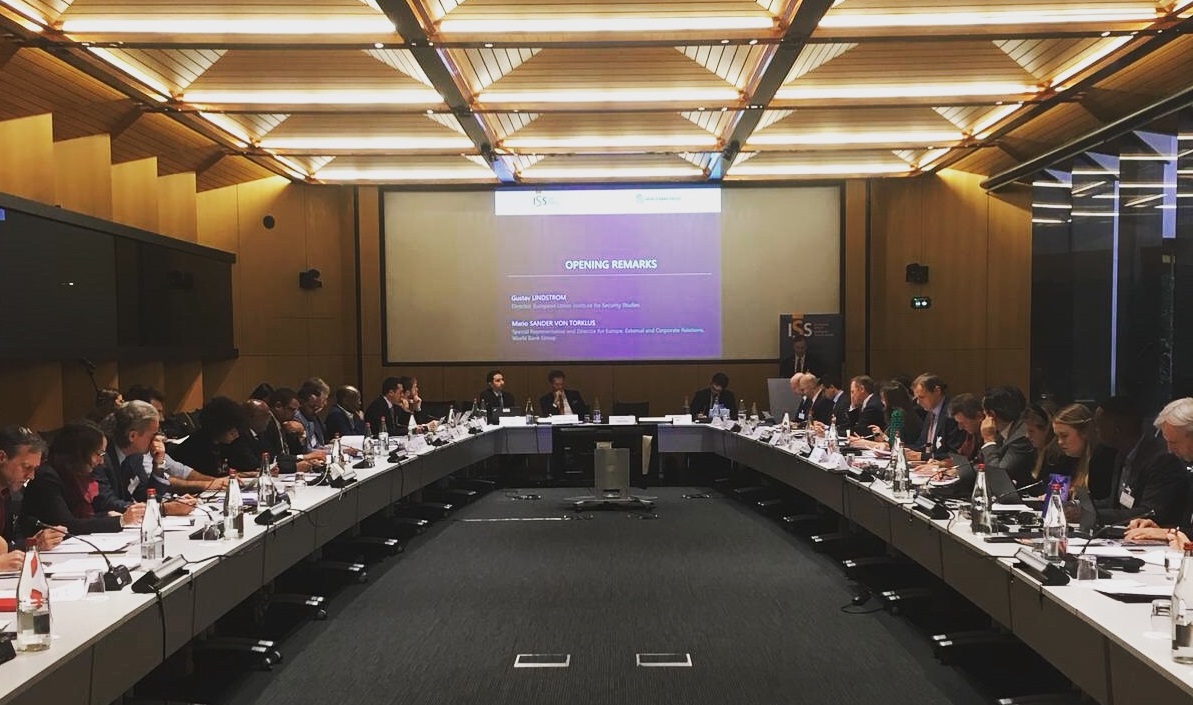 OBJECTIVES OF THE TASK FORCE
The main objective of this Task Force was to explore trends affecting the future of Africa in the next ten years, emphasising challenges and opportunities for policymaking. The Task Force was launched in Paris, France on 14 November 2019. The final report was published on 9 March 2021 as the EUISS Chaillot Paper 164 entitled "African Futures 2030: free trade, peace and prosperity".
OVERARCHING THEME
The geographical focus of the Task Force was Africa as a whole, from Cape Town to Algiers. The process of continental economic integration was identified as a key trend that will drive transformations in Africa by 2030, and hence the overarching theme of the Task Force. On that account, the final report focuses specifically on the African Continental Free Trade Area (AfCFTA) as a step towards deeper economic integration, and key drivers that will have an impact on its implementation by 2030, including climate change, demographics and urbanisation, stability and conflict dynamics, regional dynamics, digitalisation.
VALUE PROPOSITION
Based on integrated data analysis and strategic foresight methodology, the final report provides European and African policymakers with useful options to mitigate the risks and maximise opportunities of free trade and economic integration in Africa in the next ten years, contributing to reshape EU-Africa relations, while taking into account new geopolitical realities and the sustainable development goals (SDGs). Alongside the analytical work, the Task Force organised activities aimed at fostering knowledge exchange and interactions between experts and policymakers.  
RESULTS
Overall, the Task Force main goals were:
account for continental economic integration as one of the main trends affecting the future of Africa, and analyse the drivers that can trigger positive or negative transformation;
build a shared understanding of future trends in Africa, based on consultation and interaction between African and European research institutions;
provide policy and decision-makers in Europe and Africa with recommendations for policy innovation or adaptation, aimed at mitigating the negative impact of transformation and maximising the opportunities to foster shared and sustainable growth.
WORKING GROUPS
Contributions to the final report were structured in 9 working groups (WGs), which were led by the core partners of the Task Force.  
WG 1: ENVIRONMENT AND GREEN REVOLUTION
Led by the Development, Doctrine and Concept Centre
WG 2: CYBER AND DIGITALISATION
Led by Research ICT Africa
WG 3: CONFLICT TRENDS AND DRIVERS
Led by the EUISS
WG 4: ECONOMICS OF THE 4TH INDUSTRIAL REVOLUTION AND THE FUTURE OF WORK
Led by the Institute for Security Studies
WG 5: URBANISATION
Led by the EUISS
WG 6: DISARMAMENT VS MILITARISATION
Led by the EUISS
WG 7: GOVERNANCE, SERVICES AND PUBLIC GOODS
Led by the Istituto Affari Internazionali
WG 8: ENERGY AND DEVELOPMENT
Led by Carlo Papa, Nicolò Sartori
WG 9: GEOGRAPHY OF CRIME, VIOLENCE AND ILLICIT TRAFFICKING
Led by Paul Bisca, Olivier Lavinal
WG 10: GEOPOLITICAL DYNAMICS
Led by the Institute for Peace and Security Studies – Addis Ababa University
WG11: CONNECTIVITY AND MARITIME SECURITY
Led by Alex Vines
WG12: TRADE AND REGIONAL INTEGRATION
Led by ECDPM, ACET
Between January and June 2020, working groups organised technical consultations with experts and stakeholders. For more information on the past events, visit the EUISS Africa page. The Task Force is coordinated by Dr Giovanni Faleg, Senior Analyst, EUISS.