You are here
Virtual Informal EU Consultations for the 2020 UN Peacebuilding Architecture Review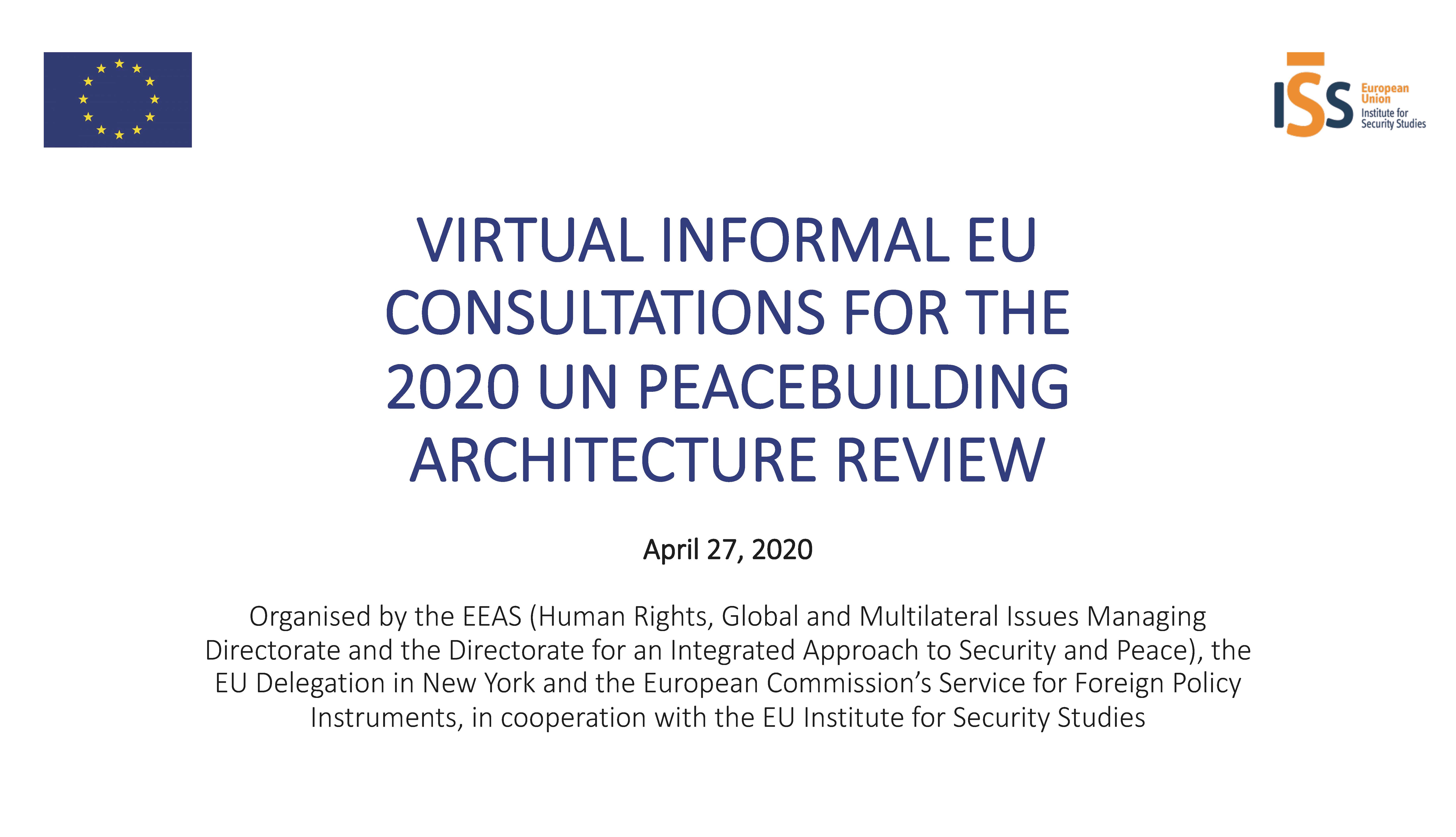 On 27 April, the EEAS (Human Rights, Global and Multilateral Issues Managing Directorate and the Directorate for an Integrated Approach to Security and Peace), the EU Delegation in New York and the European Commission's Service for Foreign Policy Instruments, in cooperation with the EU Institute for Security Studies (EUISS), organised a half-day virtual exchange on current opportunities and challenges for sustaining peace as part of the 2020 UN Peacebuilding Architecture Review (UN PBA). The consultations, which were held virtually, gathered over a hundred peacebuilding partners, key stakeholders and EU member states. 
The discussions focused on three intertwined themes, namely supporting conflict prevention more effectively, reinforcing human rights protection, and strengthening linkages between peacebuilding and Agenda 2030 (Goal 16) with the aim of "leaving no-one behind". Particular attention was paid to hearing perspectives from the field and civil society actors, on the EU's integrated approach and the interlinkages across the three pillars of the United Nations – peace and security, human rights and sustainable development. Throughout the consultations, a few recurring topics and key issues were highlighted in the contributions, including the importance of involving and engaging more systematically with local, informal civic actors as well as women and youth networks, developing good peacebuilding donorship, and fostering coordination and collaboration between various actors and sectors related to peacebuilding.The main insights of the consultations are captured in the attached report. 
EUISS Director Gustav Lindstrom and Senior Associate Analyst Katariina Mustasilta participated in the consultations.