You are here
New geopolitics of the Horn of Africa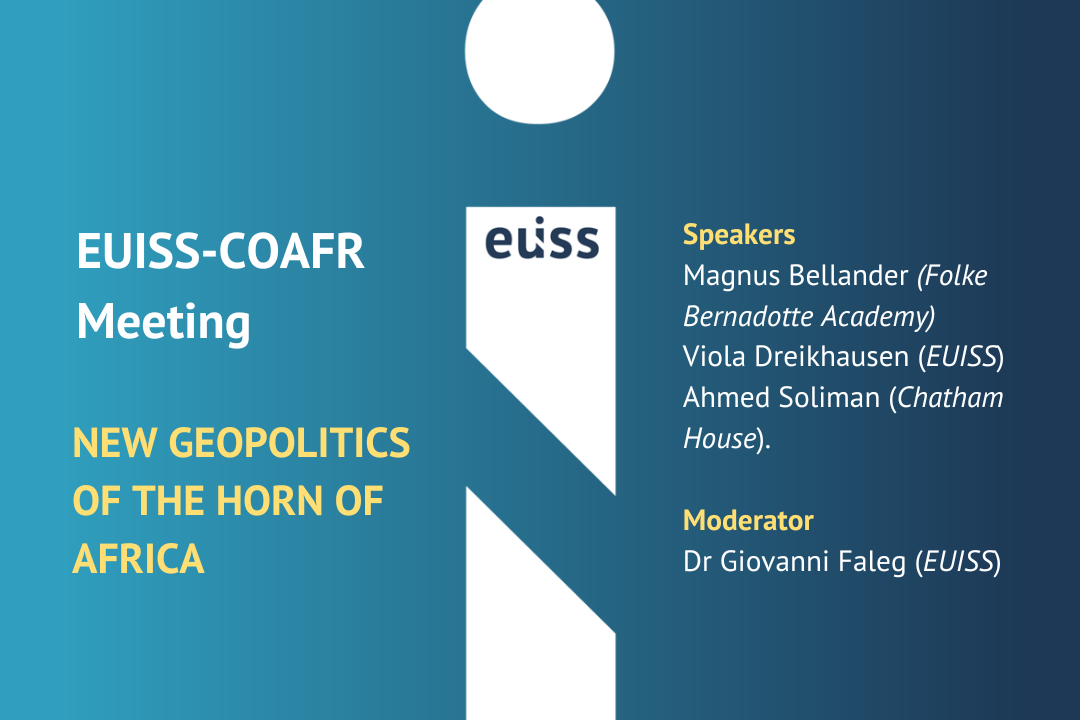 Tumultuous developments in global, regional and local politics have shaped a new geopolitical context for the Horn of Africa.
On 19 April 2023, the EUISS and the Africa Working Party of the Council of the EU (COAFR) held their 20th joint meeting, discussing the new geopolitics of the region and its implications for EU engagement.
The session interrogated how the EU can best engage in the region. Based on food for thought provided by the speakers (Magnus Bellander of Folke Bernadotte Academy, Viola Dreikhausen of EUISS and Ahmed Soliman of Chatham House), the session aimed to tackle questions such as:
What are the most pressing challenges for regional stability as well as for EU engagement in the region? What can the EU change in its modus operandi to better address those?
How should the EU cope with shifting geopolitical alignments and what are the foreseeable future trajectories of global power competition? Can the EU contribute to build stability and resilience in the information and digital spaces?
What are the entry-points to achieve a more structured cooperation between the EU and countries in the Horn? Can the Global Gateway address the needs of countries and societies, and what is the future of security assistance?
The EUISS-COAFR meetings are moderated by Senior Analyst Giovanni Faleg.